Description
Genestra Bio Enzymes is a complete digestive enzymes formula that supports optimal digestion.
Features:
Peppermint-flavoured
Excellent taste
Easy-to-use
Three chewable tablets, three times daily with meals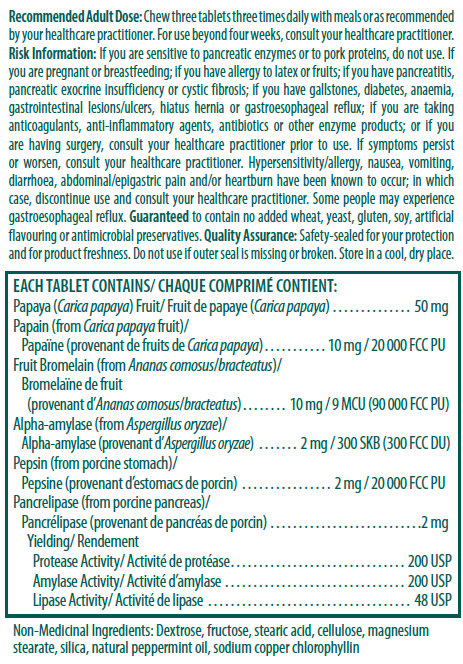 Payment & Security
Your payment information is processed securely. We do not store credit card details nor have access to your credit card information.