Description
Genestra Candicin is traditionally used in Herbal Medicine to help relieve digestive upsets such as flatulence and abdominal bloating.
Includes 190 mg of oregano flowering tops essential oil, 90 mg of clove leaf essential oil and 40 mg of evening primrose seed oil per daily dose.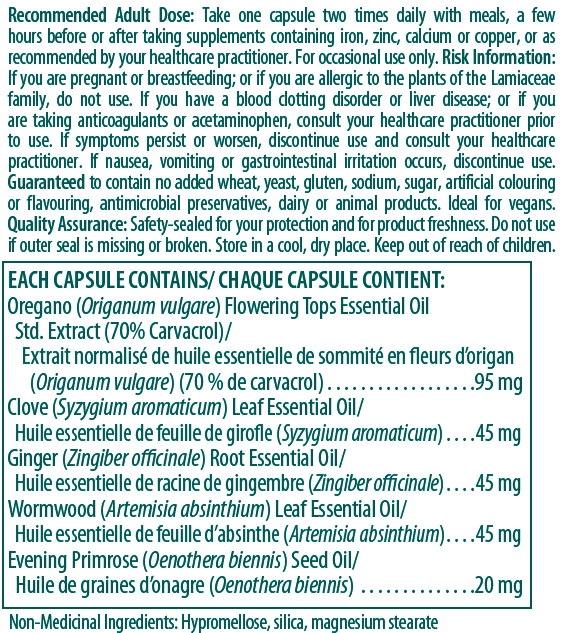 Payment & Security
Your payment information is processed securely. We do not store credit card details nor have access to your credit card information.