Description
Genestra Chewable B12 includes methylcobalamin, the active form of vitamin B12.

Features:
Helps in the formation of red blood cells
Assists in the metabolism of proteins, fat and carbohydrates
Helps to prevent vitamin B12 deficiency
Chewable tablets with a natural cherry flavour
Great taste

ACTIVE Chewable B12 supports red blood cell formation and macronutrient metabolism with a concentrated dose (1000 mcg) of methylcobalamin, the body's preferred active form of vitamin B12.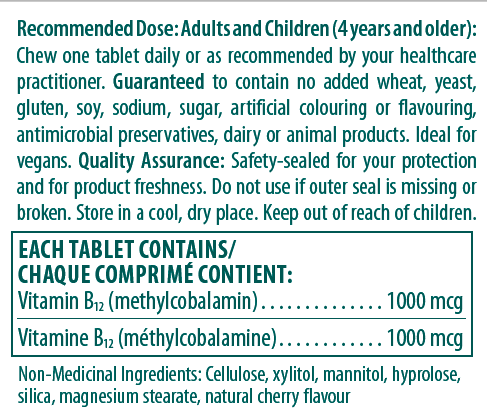 Payment & Security
Your payment information is processed securely. We do not store credit card details nor have access to your credit card information.